Once you set up a GitHub account in Xcode, you can access GitHub repositories directly from Xcode.
This article explains how to set up a GitHub account in Xcode.
Generate the access token
To access GitHub with Xcode, you need an access token. Operate as follows.
Click on the account icon in the upper right corner and open "Settings".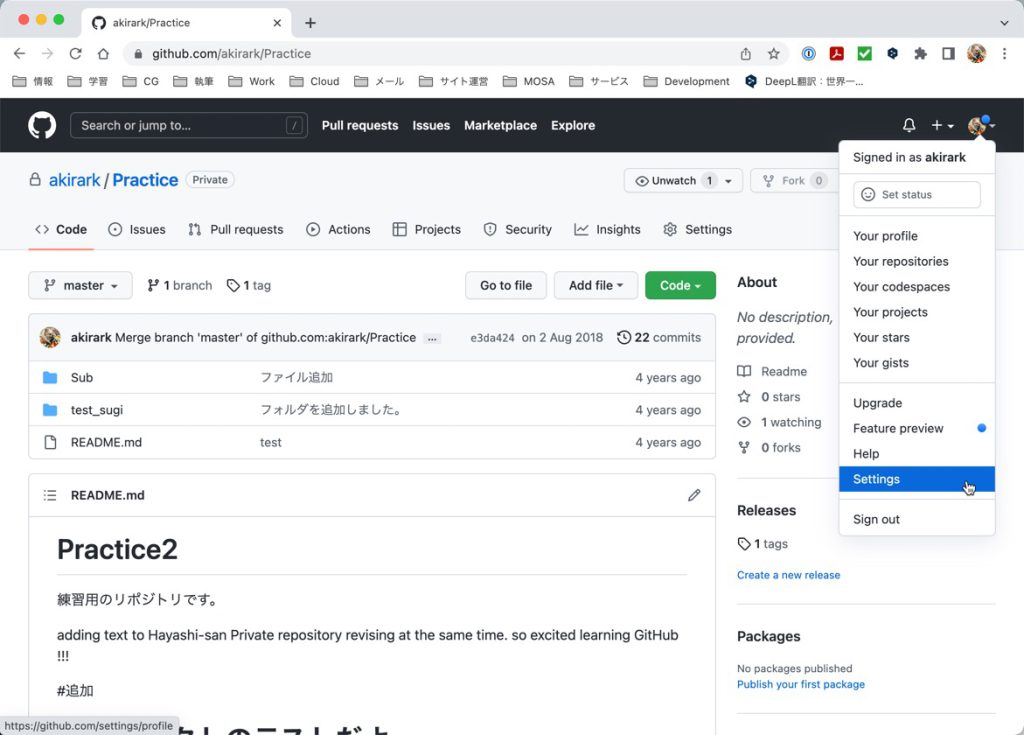 Open "Developer settings" in Settings.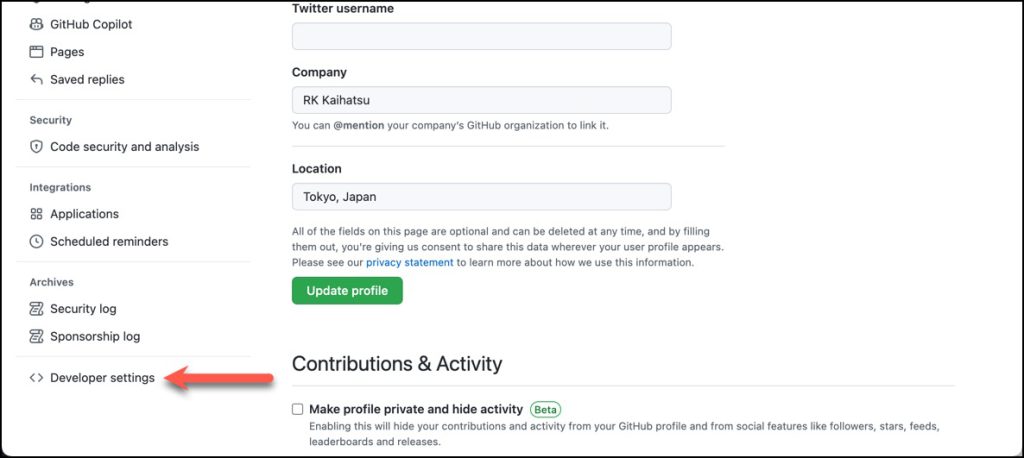 Open "Personal access tokens" and click "Generate new token".

Enter a name in "Note" such as "Xcode" that identifies the location of use, and set an expiration date in "Expiration.
I selected 90 days as "90 days". If you select "No expiration" it will be indefinite. For security reasons, it is better to put an expiration date than an indefinite period.

In "Select scopes" section, set the operations to be allowed for this access token.
This access token is used by Xcode, so this operation is allowed from Xcode.
In my case, I checked the following items.
admin:public_key
write:discussion
repo
user
project
All of these items except project are required by Xcode. Therefore, be sure to include the four items other than project.
Click on "Generate token.
The generated access token will be displayed, copy and save it.
The access token cannot be redisplayed. If you are unsure, generate a new token.
Sign in with Xcode
Sign in with Xcode. Operate as follows.
In Xcode, select "Preferences…" from the "Xcode" menu.
Click on the "+" button in the lower left corner of the account list.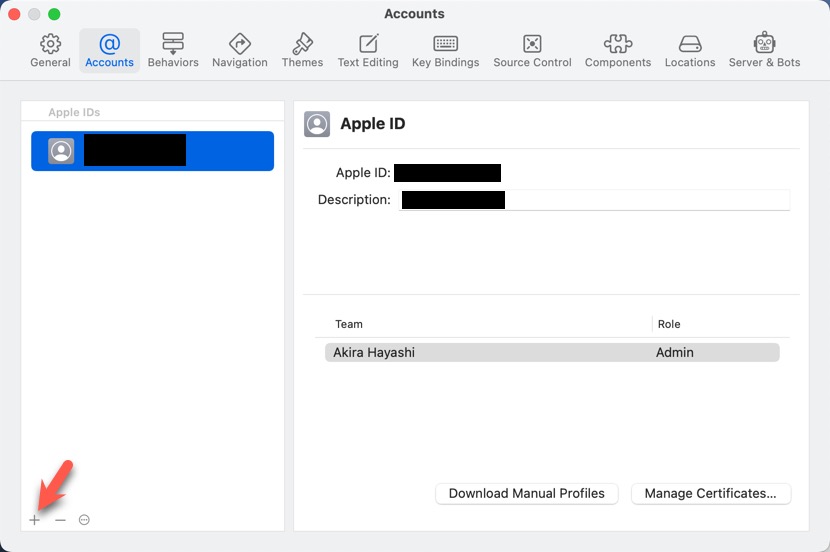 Select "GitHub" on the sheet for selecting the account type and click the "Continue" button.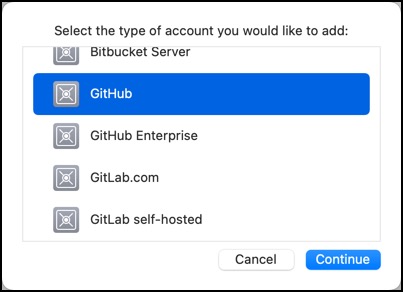 Enter your account and the access token you generated, then click the "Sign In" button.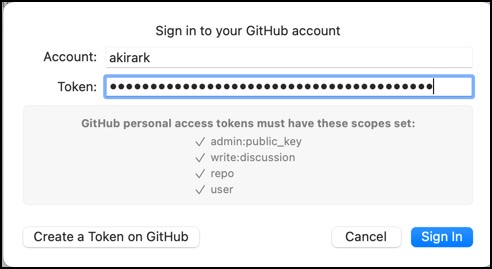 Return to the "Accounts" tab. If successful, the GitHub account will be added to your account list.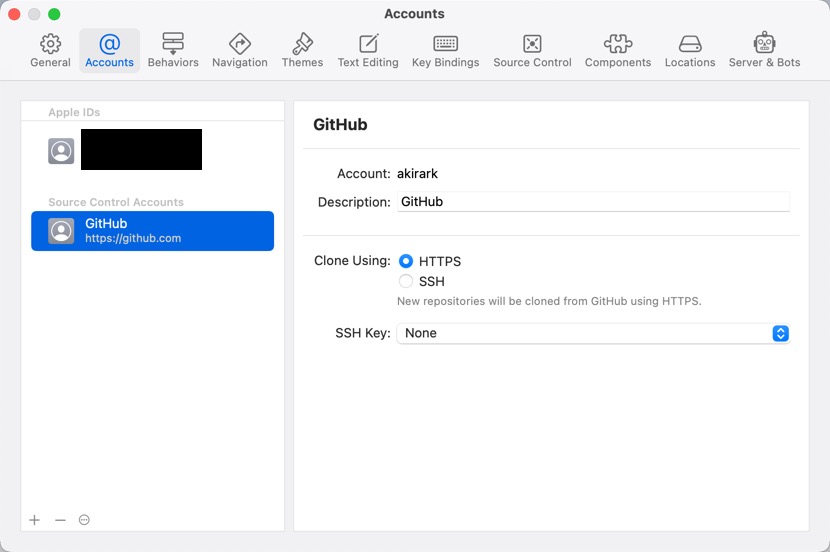 Serials List
This article is part of a series called "How to Use Xcode". For other articles in the same series, open the following links.