When you creating a multi-page document in Microsoft Word, it is best to add paragraph numbers or serial numbers to the headings, such as "1. Introduction" or "1.2. Precondition".
You can insert them manually but it is hard work. For example, when you need to insert the new heading in the middle of document, you have to manually modify the section numbers. It is very hard.
This article explains that how to add the serial numbers (such as chapter numbers, section numbers, paragraph numbers and so on) automatically in the Microsoft Word.
Example of Operation
Enter the "Introduction".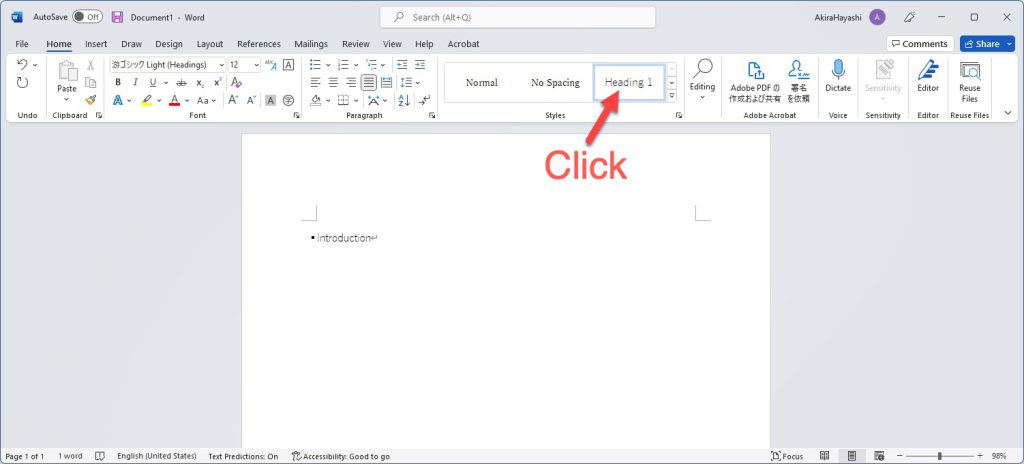 Set the paragraph style to "Heading 1".
Click the "Multilevel List" button, and select the 3rd style "1.1.1. " of the List Library.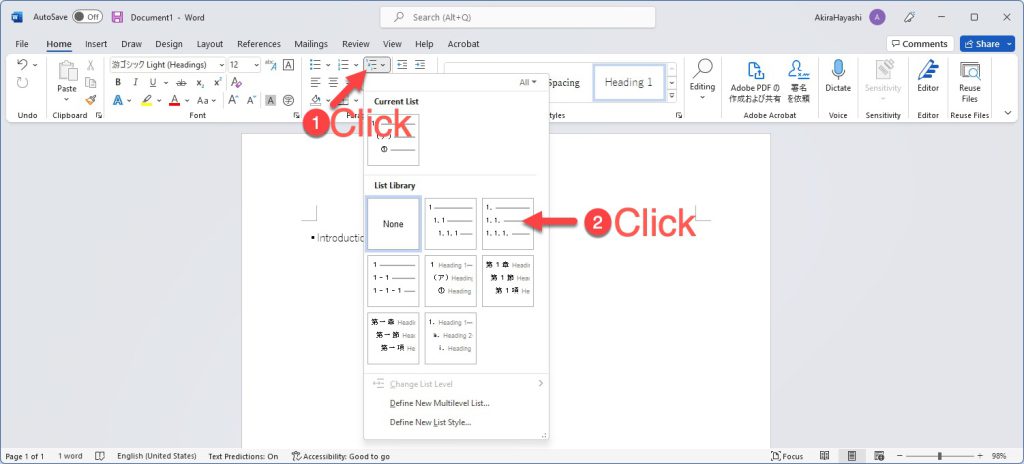 Click the "Multilevel List" button again, and select the "Define New Multilevel List…".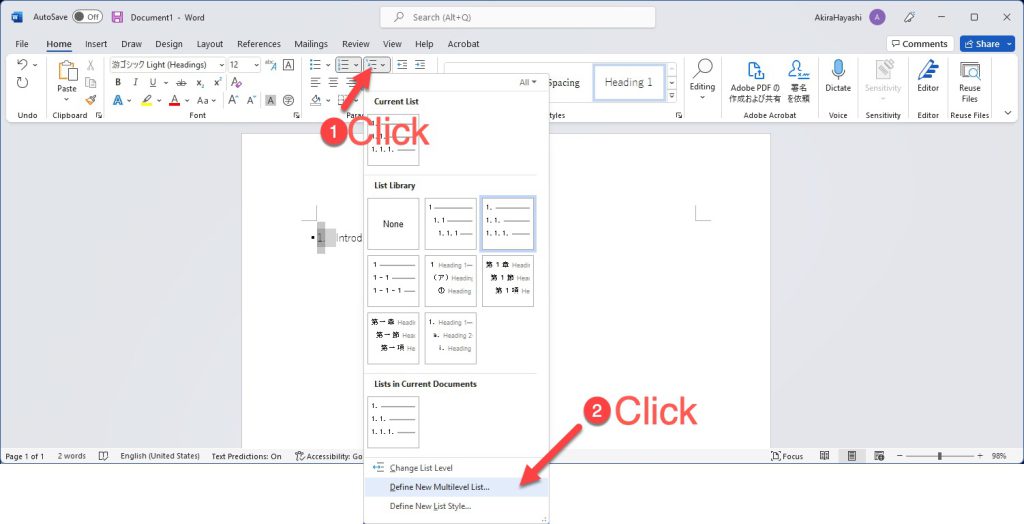 Click the "More >>" button.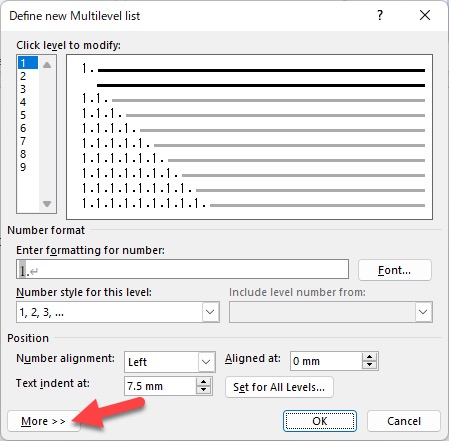 Select "Heading 1" from the "Link level to style:" combo box.
This operation which link to "Heading 1" paragraph style is important.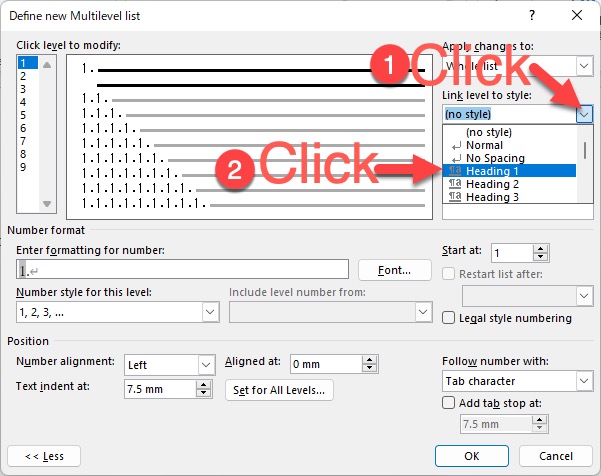 Select "2" from the "Click level to modify:" and select "Heading 2" from the "Link level to style:".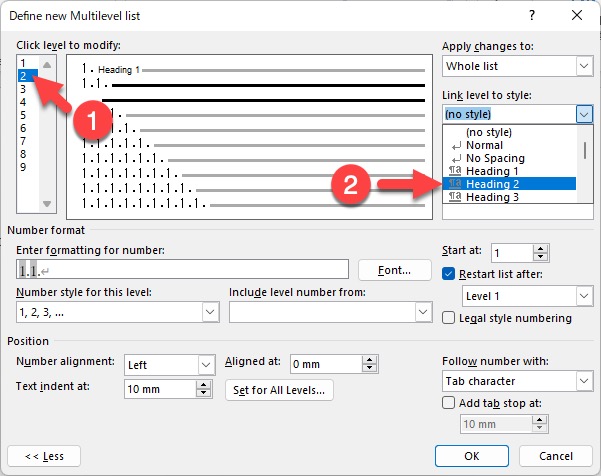 Do as same as step 7, link level 3 to "Heading 3".
Enter "Assumptions" into second line, and set the paragraph style to "Heading 2".
Enter the "Terms" into third line, and set the paragraph style to "Heading 3".
Drag the left indent to the position where the first line indent to be 0. If the ruler is not visible, click the "View" in the toolbar and turn on "Ruler".
Numbers are updated automatically
When you link the levels of multilevel list to paragraph style of headings as same as example, paragraph numbers are inserted automatically. If you apply the style of a paragraph in middle of document to heading, paragraph numbers are appeared later than that paragraph are updated automatically.
When you create the long document, it is better that linking levels to heading first.
Conclusion
Important point of this article is "Linking levels to heading styles".
This option is not displayed until you click the "More" button so it is easy to overlook.
When you only click the "Numbering" button or the "Multilevel List" button, the sequential numbers are appeared too, but it doesn't work fine as the paragraph numbers or section numbers. It will be cause of confusion.
To avoid this problem, you should link levels to heading styles first.